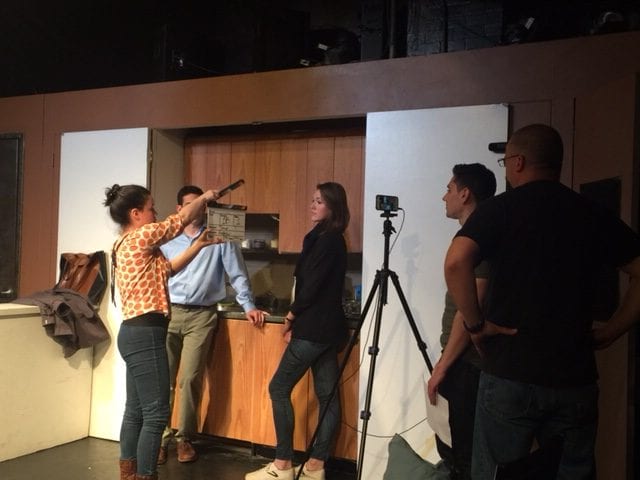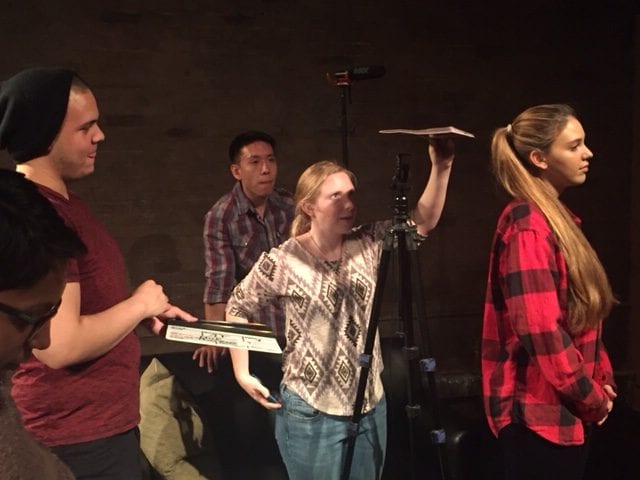 "I took the Filmmaking for Actors course to learn more about the production side of the business, expecting a lot of theory and lecture. But the kinetic nature of the syllabus, and all the active assignments (writing, shooting, booming, script supervision, editing), were eye opening and life changing. I was hooked on acting already, but movie making has now become an obsession. I can't recommend this class enough."Tomo Lovric
A 12-week filmmaking workshop for any anyone who has an idea, an iPhone, and wants to learn how to create their own film.
In this crash course, students will create their own content by learning how to write, direct, edit and produce their own work. Students will learn the basics of screenwriting, cinematography, creating a floorpan and shotlists, sound, lighting, directing, and editing while using a hands on approach to DIY filmmaking.
Studens will leave this filmmaking class with edited footage of their work and clear next steps.
View: Filmmaking for Actors Course Outline
For this course, students must have their own/access to:
Camera – iPhone, iPad, or other camera
Computer with editing software (i.e. iMovie, Final Cut Pro, Adobe Premiere, etc.)
"I had a great experience with the Barrow Group's Filmmaking for Actors class. The class helped me to jump start my filmmaking 'career' with everything from writing all the way to shooting and editing. One of the biggest takeaways for me was what I learned about screenwriting; having always wanted to write this class provided me with the foundations to take ideas and turn them into fully thought out scripts.

It also provided me with experience in every aspect of being on set to create a film; giving me the opportunity to do everything from being a boom operator, to script supervisor, to DP, to director.

Over the course of 12 weeks I obtained the abilities to start with an idea, turn that into a screenplay and then bring it to life as an original short film. I would highly recommend this class to anyone who is serious about creating film."ANDREW ALBIGESE