Mission
The Barrow Group is a New York City theatre company and performing arts training center committed to sharing compelling, relevant stories that build community, inspire empathy, and create a more tolerant, open-minded society. 
History / Core Programming
The Barrow Group (TBG) was founded in New York City in 1986 and has grown into an award-winning theatre company and performing arts training center that reaches over 25,000 students, patrons, and artists every year. TBG's permanent home is located in The Theatre Building on West 36th Street, which hosts a 99-seat mainstage theatre, a 40-seat black box studio theatre, and 4 classroom studio spaces. TBG is led by co-Artistic Directors Seth Barrish & Lee Brock and Executive Director Robert Serrell, who has served in that position since 2014 after working at TBG as the Director of Education since 2010.
Throughout its history, TBG has developed and produced multiple award-winning shows, including
Martin Moran's

All the Rage

(2013 Lucille Lortel Award, Outstanding Solo Show)

Mike Birbiglia's

My Girlfriend's Boyfriend

(2011 Lucille Lortel Award, Outstanding Solo Show)

Jon Marans'

The Temperamentals

(2009 Drama Desk Award, Best Ensemble)

Martin Moran's

The Tricky Part

(2004 Obie Award).
Additionally, The Barrow Group received the 2005 Drama Desk Award for Off-Broadway Excellence in recognition of its value to the community. The Barrow Group's training programs have also flourished, and boast such alumni as Anne Hathaway (Academy Award winner), Vera Farmiga (Academy Award nominee), Tony Hale (Emmy Award winner), Denis O'Hare (Tony Award winner), and Lola Kirke (Mozart in the Jungle).
Under Executive Director Robert Serrell's tenure, TBG has seen unparalleled growth. The New York Times has lauded recent productions at TBG, selecting TBG's 2016 production of Abigail's Party, directed by co-Artistic Director Lee Brock, as an NYT Critic's Pick, and praising 2018's The Thing with Feathers, directed by co-Artistic Director Seth Barrish, for its "excellent ensemble."
The Barrow Group sets itself apart from other New York City performing arts groups by continually providing vibrant, polished theatre characterized by spontaneity and authenticity in an intimate performance space. Co-Artistic Directors Seth Barrish and Lee Brock developed TBG's approach, detailed in Mr. Barrish's An Actor's Companion, over the past 32 years. Audiences and patrons who attend productions or classes at TBG have access to an engaging, personal performance style that has become increasingly rare in New York theatres with the closing of many smaller performing arts organizations. TBG's recent growth speaks to its reliable financial stewardship, and the company looks to continue this growth and remain a vital voice in the New York City performing arts community.
TBG's core programming covers three discrete elements of the artistic process.
The Barrow Group Mainstage Season

– a three-show season of compelling theatre, with an emphasis on new or under-produced work.

TBG's Developmental Wing

– TBG produces in-house readings year-round to help both experienced and emerging writers bring their visions to life. Many of the readings that take place feature work from the artists in TBG's playwriting classes, offering them the opportunity to see their words come alive and allowing them to refine their work with constructive feedback from TBG's artistic leaders.

The Barrow Group Training Center

– classes for youth and adults across the performing arts that assure the development of a diverse body of artists committed to engaging with the public in the accessible style developed by Mr. Barrish and Ms. Brock.
TBG nurtures the whole artist, supporting the artistic process from beginning to end, so that the arts in New York continue to thrive and grow.
Vision
The Barrow Group will be recognized and appreciated as the premier production and training destination for acting and storytelling in a facility that supports and sustains our mission, sparks the passion of our community, and reflects the excellence of our programs.
Values
We value offering programs that are inclusive, that reflect the diversity of New York City and the world, and that have meaningful impact on our community.
We value spontaneous and lively performance onstage, because we believe it generates a vital artist-audience connection that gives audiences an unforgettable experience.
We value well-told stories, because they have the capability to enlighten, inspire, foster community, and energize people to do great things.
We value the training and self-empowerment of future arts professionals.
We value achieving the highest professional quality in a supportive working environment, and expect excellence from the artists, staff and volunteers with whom we work.
We value, as a not-for-profit institution, reliably stewarding public trust and the resources provided to us by our community.
Theatre Company
Founded in 1986, we have touched the lives of thousands of New York City theatre-goers. Our simple and spontaneous approach has earned us a Drama Desk Award as well as a Lucille Lortel Award, and several Drama Desk nominations. Learn more…
Training
We began offering acting classes in 1990 after dozens of professional actors sought us out because they were inspired by our work. We have since grown into a world-class performing arts studio that serves thousands of artists, offering acting, directing, film, and playwriting classes to beginners, professionals, and teens and tweens. Learn more…
Publications
Theatre Communication Group (TCG) published Seth Barrish's (Barrow Group co-Artistic Director) An Actor's Companion: Tools for the Working Actor in 2015.  This publication articulates our approach – simplicity, spontaneity, and clarity.  Learn more…
Outreach
Theatre Outreach Program for Students (TOPS) works with children throughout the five boroughs. The program serves students from all walks of life, including those from underserved communities. TBG has worked closely with the Career Education Center, Harvey Milk School, Hopper House, South Bronx Job Corp, Bailey House, St. Mary's, Harlem United Community Aids Center, and Children's Hope Foundation providing workshops in theatre, improvisation, and filmmaking.  Learn more…
Community Programming
In 2002, after moving into our Arts Center at 312 West 36 St, we began regularly producing community programming. Community programming includes FAB Women, fridays@tbg, our 48-hour film festival, and our 24-hour play festival. Learn more…
Film
In 2015, we launched TBGfilm. TBGfilm's goal is to give our community, which includes thousands of artists and alumni, a place to share digital film content. We curate a channel featuring selected work, and provide additional channels where community members can upload their own projects. Learn more…
Celebrated Alumni and Past Company Members
Anne Hathaway
---
Martin Moran
---
---
Denis O'Hare
---
Alison Wright
---
---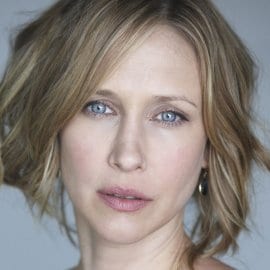 Vera Farmiga
---
Sarita Choudhury
---
---
Lola Kirk
---
Poorna Jaganathan
---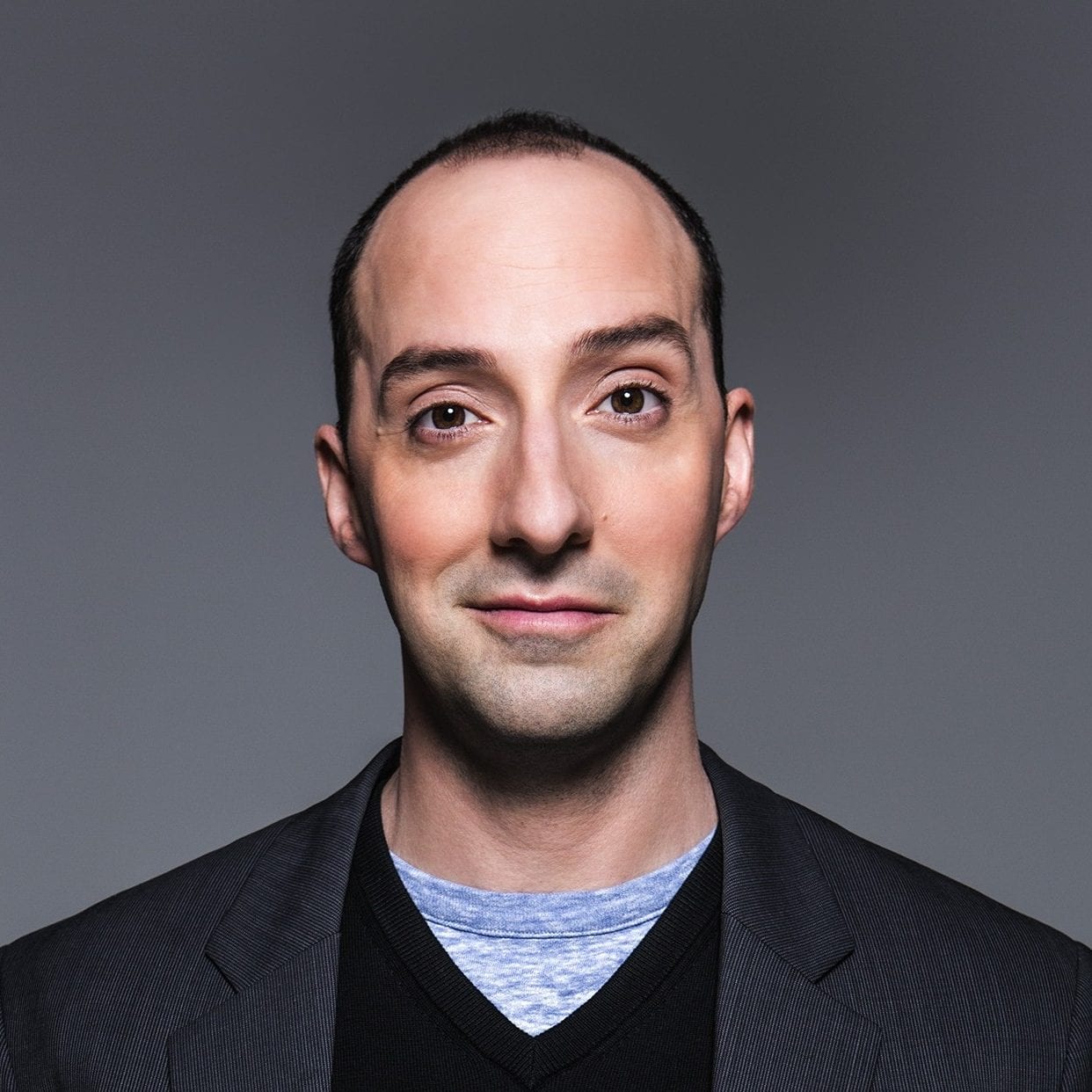 Tony Hale
---
Michael Stahl David
---
The Barrow Group community is open and comprised of artists and designers who have worked with us in the past, as well as our students and alumni, all of whom have a deep interest in our unique approach to storytelling.
Equal Opportunity Statement
The Barrow Group reaffirms its policy of equal opportunity regardless of race, color, creed, religion, national origin, sex, sexual orientation, gender identity (including gender expression), age, marital status, disability, or status as a disabled veteran or Vietnam era veteran. This policy applies to all programs and facilities, including, but not limited to, admissions, educational programs, and employment. Any discriminatory action can be a cause for disciplinary action.
The Barrow Group is committed to providing access and reasonable accommodation in its services, programs, activities, education and employment for individuals with disabilities. To request disability accommodation, contact tbg@barrowgroup.org at least ten days in advance.